Second Chance Boxer Rescue Medical Advisor
Dr. Christy Layton
Timberlane Pet Hospital & Resort, Plant City Fl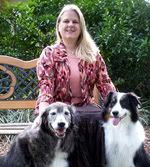 Meet Dr. Christy Layton from Timberlane Pet Hospital and Resort. She is our SCBR Medical Advisor. We collaborate with Dr. Layton in an effort to help us understand medical issues that sometimes arise or exist with the dogs we rescue. She then assists us with making decisions in regards to their care. Dr. Layton sees the importance of rescue, and we are appreciative of the time and resources she donates, not only to SCBR, but to other animal rescues as well.
Dr. Christy Layton grew up in Plant City, FL with her parents Ron & Barbara Layton and her sisters Renee' & Leisa. Dr. Layton always knew that she wanted to return to open a state of the art veterinary and boarding facility in her home town. After working her way through high school and college as a veterinary technician, she graduated from the University of Florida with a Bachelor of Science degree in Animal Biology and her Doctorate of Veterinary Medicine degree. Since graduation from veterinary school, Dr. Layton has worked at Noah's Ark Animal Hospital in Valrico, and she is now finally able to visualize her long term dream of serving the Plant City community as a veterinarian. She lives in Plant City with her large menagerie of dearly loved pets including the Appaloosa horses that she shows in competition during her time off work.

Timberlane Pet Hospital and Resort offers a wide range of wellness services to keep your pets feeling and looking their best; from top-notch grooming and an upscale boarding atmosphere, to health examinations, preventative medicine, state of the art diagnostics and treatment when your pet is ill and everything in between. The mission of Timberlane Pet hospital and resort is to maintain optimal pet health through compassionate care and client education, to continually advance our knowledge of progressive medical care, to provide a relaxing boarding atmosphere, and to respect the human-animal bond that exists between our clients and their pets.
Timberlane Pet Hospital & Resort is proud to be an accredited member of the American Animal Hospital Association (AAHA) since 2007. Our accreditation demonstrates our commitment to the highest standards of veterinary care. AAHA regularly evaluates our hospital to ensure that we comply with the association's standards for facilities, equipment, and quality procedures. These standards cover nearly every aspect of our hospital & resort, including surgery, pharmacy, laboratory, exam facilities, pet health records, cleanliness, emergency services, dental and nursing care, diagnostic imaging, and anesthesiology. AAHA standards are recognized around the world as the benchmark for quality care in veterinary medicine. Approximately 15 percent of animal hospitals in North America are accredited by AAHA. We are one of only 13 AAHA accredited facilities in Hillsborough County and the only one in Plant City.
Dr. Layton and her staff are members of:
AAHA (American Animal Hospital Association)
AAVMA (American Vetrinary Medical Association)
FVMA (Florida Medical Association)
HCVMA (Hillsborough County Vetrinary Medical Society)
VIN (Vetrinary Information Network)